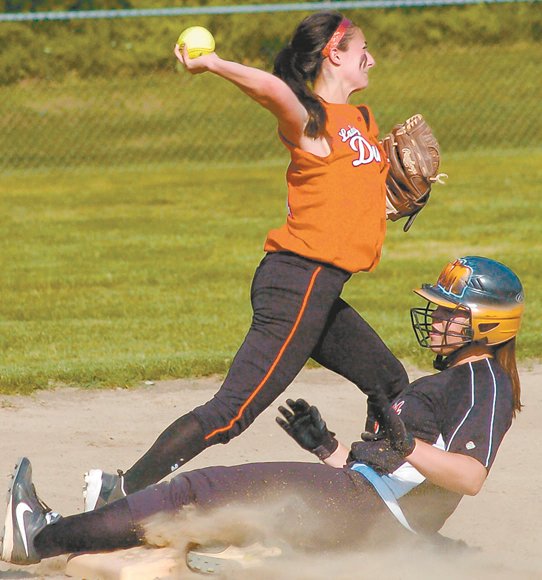 Guilderland shortstop Tori Greco throws on to first base after getting Bethlehem's Erin O'Donnell out during the second inning of the Section II Class AA championship game May 31. Guilderland defeated Bethlehem 8-3 for its first Sectional title in 15 years.
Stories this photo appears in:

Guilderland leads the way with three championships in the spring
This appears in the Dec. 25 edition of The Spotlight.