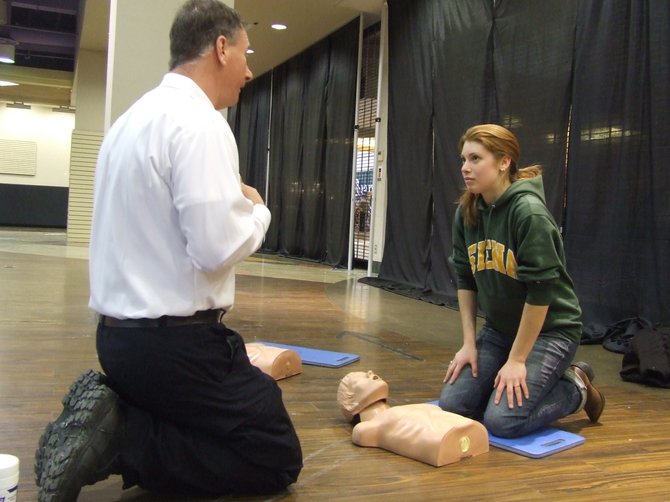 Resident Cicely Parnas stopped by one of the classes at the Colonie Center on Friday, Feb. 1, and learned how to perform hands-only CPR on a dummy. She said it was "very easy" to learn.
Stories this photo appears in:

Officials say 13 percent of heart attacks treated with CPR last year
In recognition of National Heart Month, the Colonie EMS Department is hosting four separate events at locations around the town for any community members to come and learn hands-only CPR.