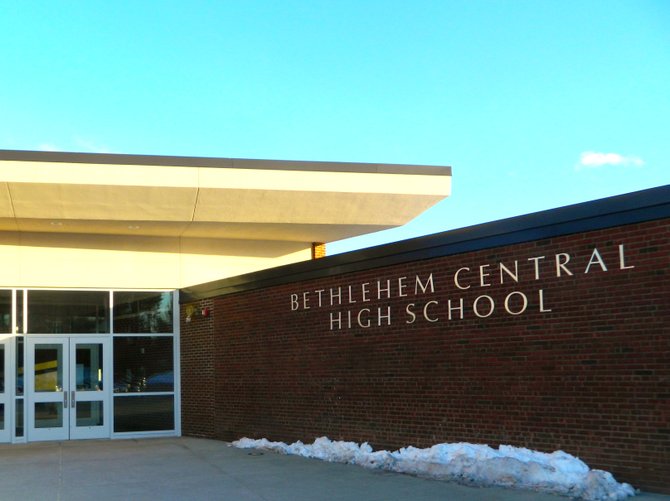 Bethlehem Central High School, winter 2012.
Stories this photo appears in:

Bethlehem Central School District's 2015-16 budget is assuming state aid will remain flat at roughly $23.35 million.

Another aid cut changes district's tax cap limit
The Bethlehem Central School District is set to lose an additional $64,400 in state aid after building aid was recalculated for school districts across the state to reflect the lowered interest rates for capital projects.

District calls on community to lobby for more state aid
At a school board meeting on Wednesday, February 6, the district released its budget projections for the coming year.