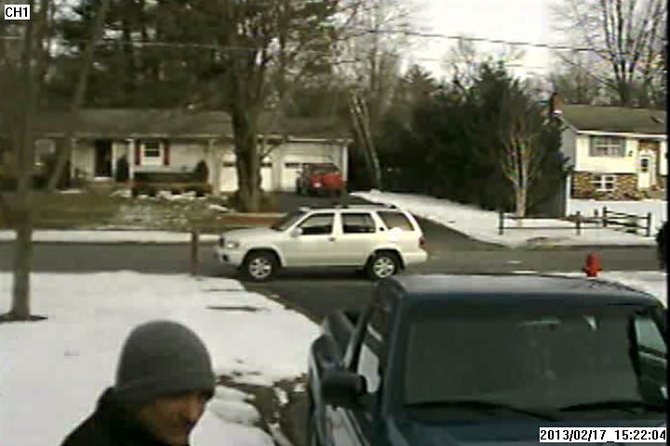 State Police are looking for this man, bottom left, who allegedly appeared at the front door of a Clifton Park resident and hit him in the head with a metal pipe. The suspect's car appears in the background.
Stories this photo appears in:

Police said a 67-year-old man answered his door at approximately 5:50 p.m. Sunday, Feb. 17, and was confronted by a white man. The person asked the homeowner his name and then allegedly struck him on the top of his head with a metal pipe.