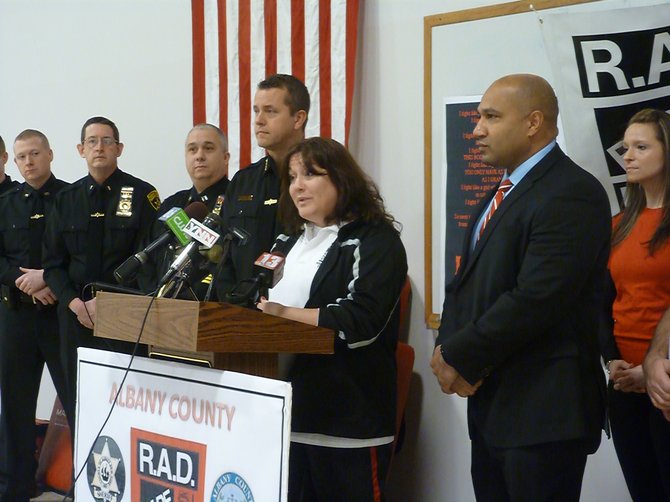 Albany County Sheriff Craig Apple and District Attorney David Soares announces the creation of the new county Rape Aggression Defense Team with coordinator Cindy Forte. The program will offer free defense classes for women.
Stories this photo appears in:

Albany County offering free self-defense course to women
New county Rape Agression Defense Team will offer courses for free using asset seizure money collected from criminals.