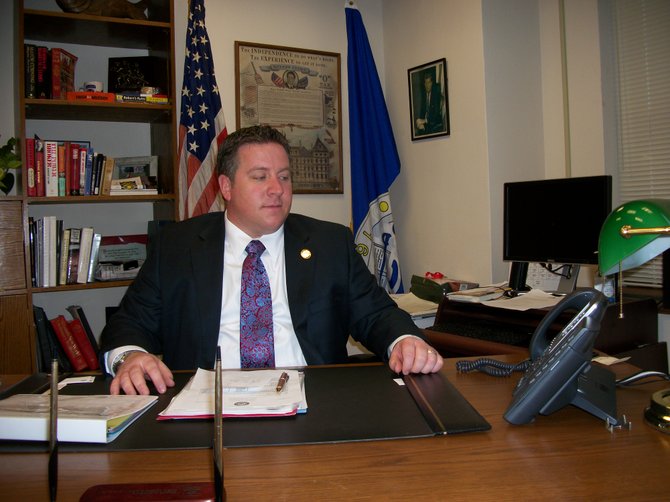 The legislature consists of 39 lawmakers, and, in a statement released Monday, Jan. 7, McCoy suggested reducing the number of legislatures significantly. McCoy added he wants term limits on his own position.
Stories this photo appears in:

County executive wants term limits on his office
As 2013 begins to take shape, Albany County Executive Dan McCoy is urging changes in the legislature. Specifically, its size.