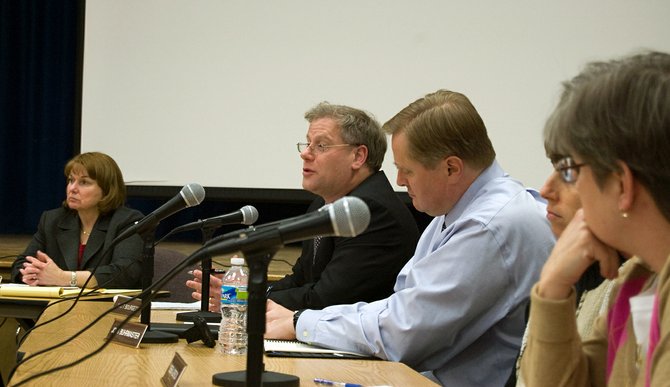 Matthew Bourgeois (second from left), assistant superintendent for Business at Niskayuna schools, addresses a question from an audience member at the district's first budget forum.
Stories this photo appears in:
Superintendent outlines mandates at budget forum, public requests numbers
The district is projecting a $6 million budget gap in the 2013-14 school year, which would require an 11.8 percent tax levy increase to close. But the district must contend with an estimated state tax cap of 3.4 percent, which would still require around $4.3 million to be cut.