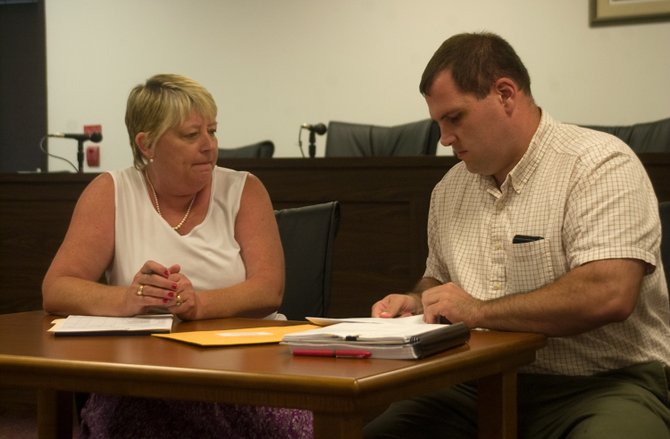 Dave Hansen, a consultant hired by the town, opens a bid for the Wolf Hill Road Bridge replacement project on Thursday, June 27, as Town Clerk Diane Deschenes waits to record the bid information.
Stories this photo appears in:

Low bid totals $315k to replace Irene damaged bridge, project FEMA and state funded
Two bids were received to replace the Wolf Hill Road Bridge in New Scotland, which suffered significant structural damage during Tropical Storm Irene. Unless the low bid is disqualified, the project will total nearly $315,000.