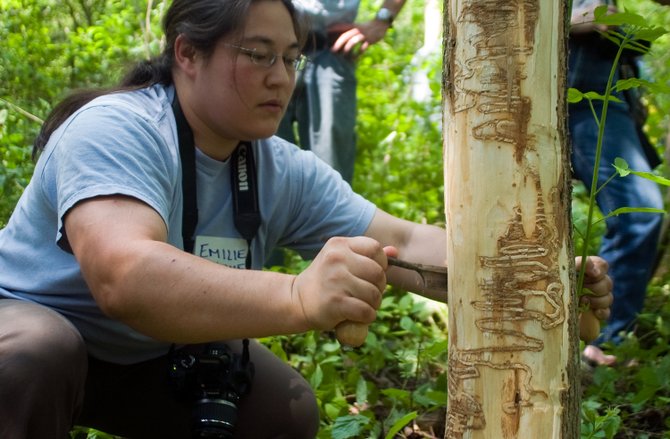 Stripping away bark from an ash tree located in a wooded area in Bethlehem reveals the feeding gallery of emerald ash borer larvae, which is the "S" shaped curves along the tree.
Stories this photo appears in:

Bethlehem at epicenter of emerald ash borer infestation that expert says could explode
The Cornell Cooperative Extension of Albany County on Tuesday, June 25, hosted Mark Whitmore, a forest entomologist at the Department of Natural Resources at Cornell University, for a presentation on updated information about emerald ash borer infestations and what communities can do to address them. The emerald ash borer, or EAB, has already been confirmed at more than 20 locations in Albany County.