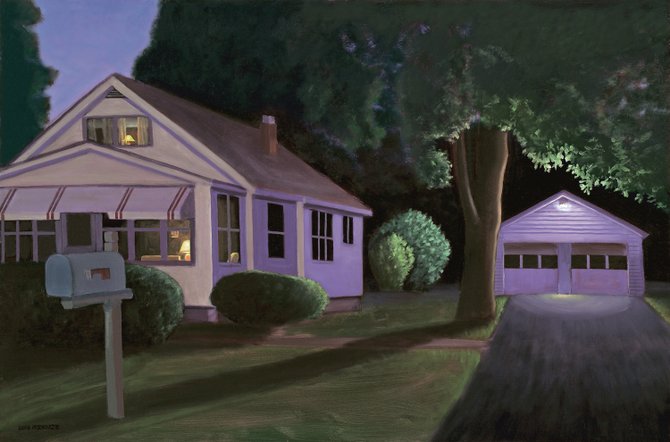 "Upstairs Downstairs," one of David Arsenault's paintings.
Stories this photo appears in:

Local artist balances work, family and life in quest to perfect his style
For some, it might take some trial and error to find a driving passion. It wasn't until David Arsenault's mid-30s when he decided to study painting at the University at Albany that the light bulb finally flickered on.