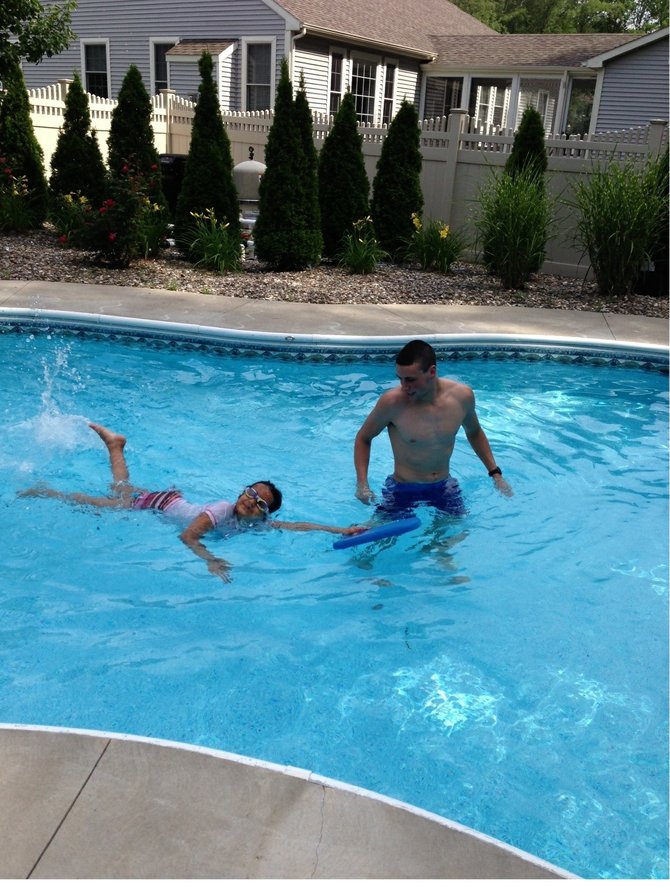 Thomas Kearney, assistant director at Kevin's Swim School, gives a lesson during a "Our School At Your Pool" program. Colonie native Kevin Kearney started the school in June of 2012.
Stories this photo appears in:

Colonie native starts his own learn to swim business
Kevin's Swim School is comprised of a local team of early- to-mid 20s swim instructors focusing on making a pool a comfort zone, rather than a fearsome pit.