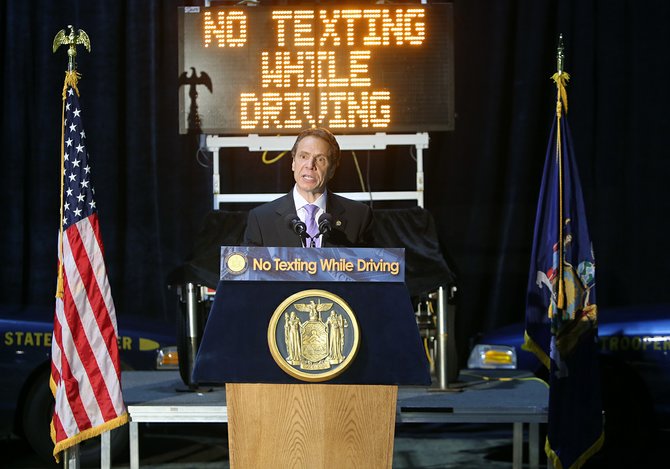 Gov. Andrew Cuomo on July 1 touts legislation creating new penalties for young and new drivers who text or use their phones while driving. Cuomo recently announced the state is increasing distracted driving enforcement efforts.
Stories this photo appears in:

Cuomo says initiative, laws aim to change behavior and save lives
Gov. Andrew Cuomo on Tuesday, July 9, while in Buffalo, detailed a $1 million summer initiative to increase enforcement of distracted driving laws by boosting undercover operations statewide.