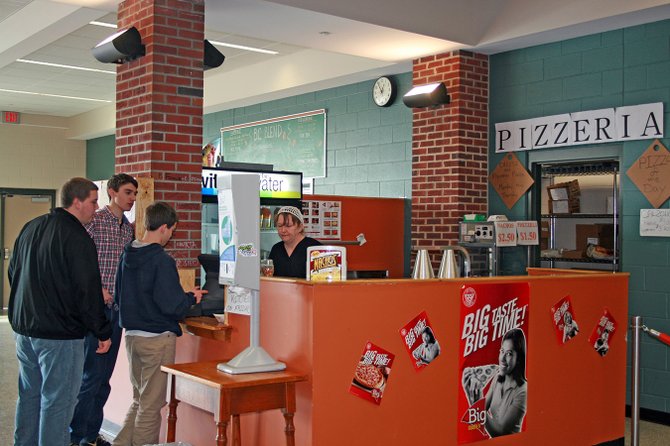 Bethlehem Central School District recently decided to opt out of the federal lunch program at the high school out of concerns that the stringent guidelines did not provide students with enough options.
Stories this photo appears in:

Board says no to price hike; new director to take over program in August
A proposal to increase prices for elementary and middle school lunches was rejected by members of the Bethlehem Central Board of Education.

Lack of interest at high school prompts menu change, parents object
The Bethlehem Board of Education recently approved eliminating participation in the National School Lunch Program only at the high school after district administrators presented information showing a "steep decline" in the number of lunches purchased.