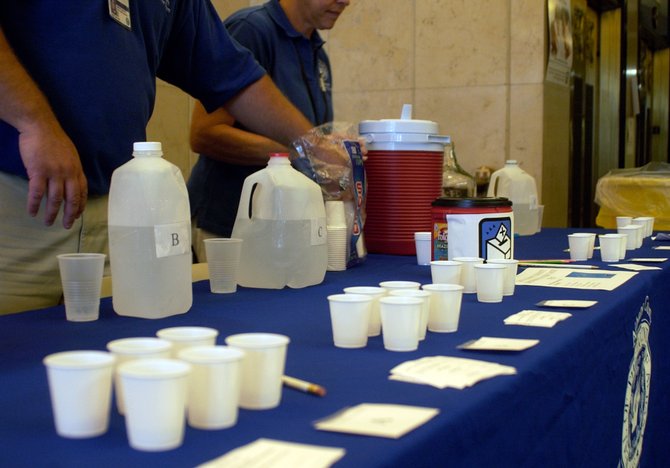 Participants were not aware of where water samples came from during the contest. Many participants agreed one sample was warmer than the others, which wasn't appealing.
Stories this photo appears in:
Albany County Best Drinking Water contest sends town to regionals
The local first round of the state's Best Drinking Water contest was held on Tuesday, July 10, in the lobby of the Albany County Office Building. The Town of Guilderland once again captured the favor of the majority of taste buds.