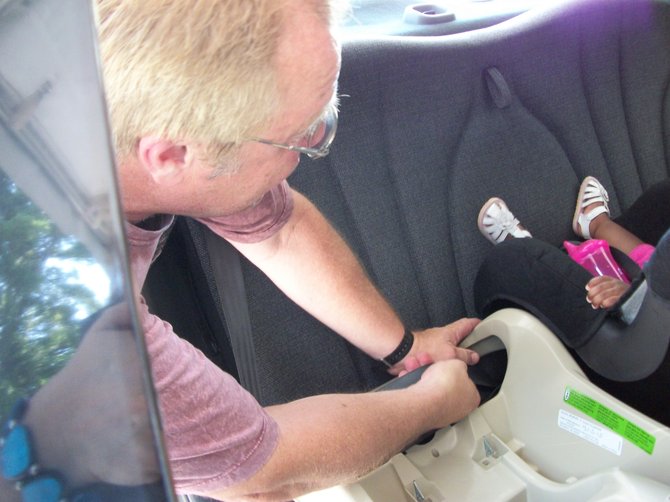 Certified Child Passenger Safety Technician Instructor Bill Van Alstyne correctly installs a car seat inside a vehicle at Crossgates Mall Wednesday, July 17. Out of 55 cars checked, not a single car seat had been installed properly.
Stories this photo appears in:

County inspectors rarely find correctly installed car seats at checks
A three-hour child safety seat inspection at Crossgates Mall this past Wednesday came up par for the course when not a single car seat brought to the experts was installed correctly.