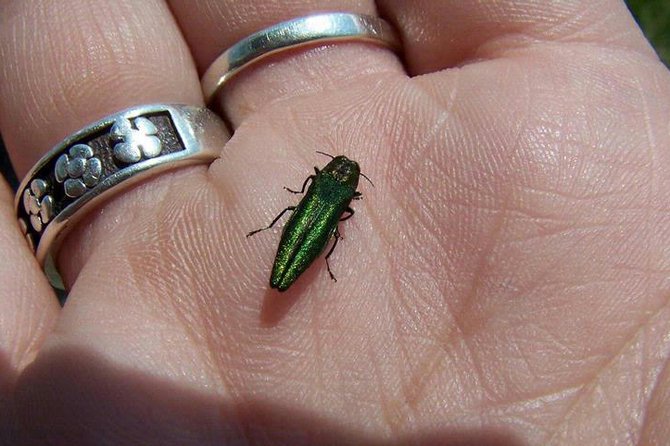 An emerald ash borer rests on a person's hand.
Stories this photo appears in:

Senator calls for federal funding to eradicate invasive species
U.S. Senator Kirsten Gillibrand on Tuesday, July 30, urged for additional federal funding for research, control and eradication efforts on the emerald ash borer, which is an invasive species that kills ash trees.