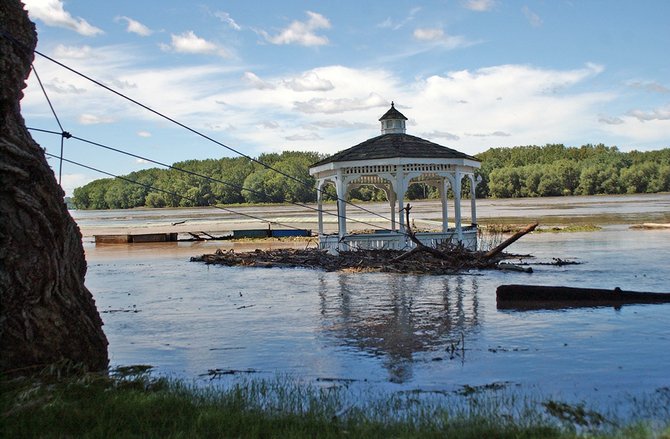 A gazebo outside of Forts Ferry Road home is submerged in water from the rising levels of the Mohawk River after Tropical Storm Irene hit the Capital District. Flood maps in Albany County are being revised to better represent flooding potential.
Stories this photo appears in:

Preliminary maps comment period open, affects insurance rates and building requirements
The official flood maps in Albany County are in the process of being redrawn. Flood maps lay out floodplain boundaries and identify where flooding is most likely to occur in storms of varying strengths. The boundaries of flood zones can have a major effect on homeowners because it can greatly influence the need for flood insurance and what rates it might be offered at.