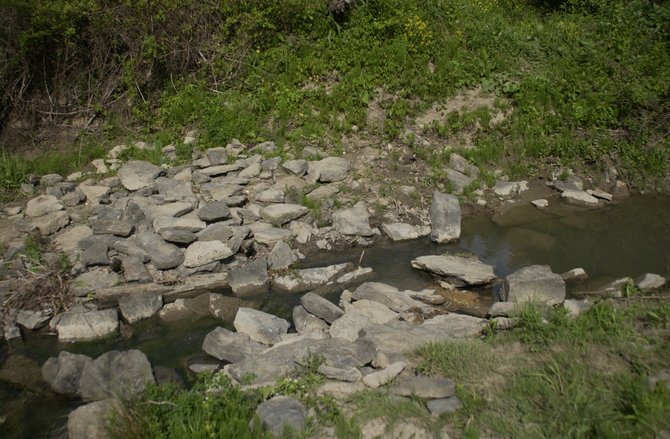 Trespassers removed rocks serving as an embankment along the Vloman Kill and tossed them into the water on Mike Waldenmaier's land. He had moved them into place by hand four decades ago.
Stories this photo appears in:

For local landowner, ATV trespassing hints at a broad, complicated issue
ATVs trespassing on private land is a growing problem, and one that has real consequences for some landowners.