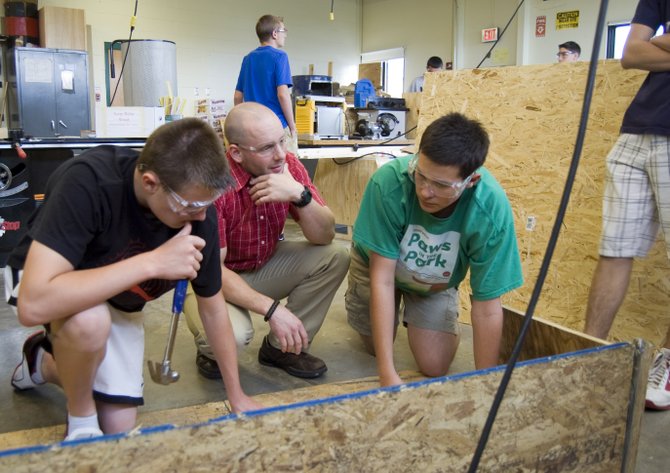 Ravena-Coeymans-Selkirk High School teacher Scott Peck, center, talks to a group of students as they start fastening pieces of their boat together on Wednesday, May 29. Students then raced the boats on Saturday, June 1.
Stories this photo appears in:

RCS students build floating creations for second Recyclable Boat Regatta
Ravena-Coeymans-Selkirk High School students in Scott Peck's Design and Drawing for Production course constructed boats complete with oars or paddles capable of powering an operator 75 yards across Lawson Lake for the district's Recyclable Boat Regatta.