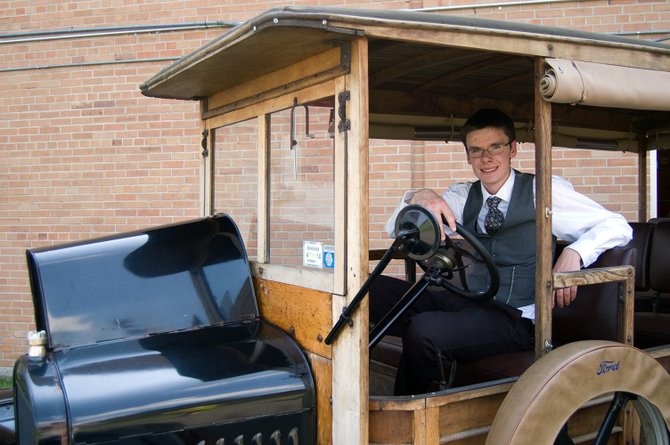 David Lasselle, portraying Henry Ford, sits in the driver's seat of a Ford Model T he was able to borrow from a friend.
Stories this photo appears in:

Guilderland students bring historical figures to life at Living Museum
Stepping into a museum and having the famous faces come to life isn't just a Hollywood fantasy for the silver screen. Guilderland High School students offered a chance to step into the fantasy.