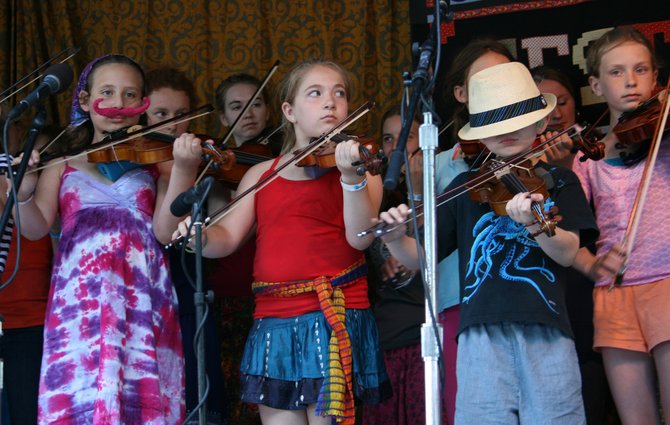 Children attending last year's Old Songs Festival rehearsed over the weekend and performed as the Great Groove Band on the final day of the event. This year kids can once again perform together in the band.
Stories this photo appears in:

Acoustic roots music festival welcomes families, keeps traditions alive
Traditional acoustic music will once again be played at the 33rd annual Old Songs Music Festival, which kicks off Friday, June 28, at 3 p.m. and ends Sunday night at the Altamont Fairgrounds.