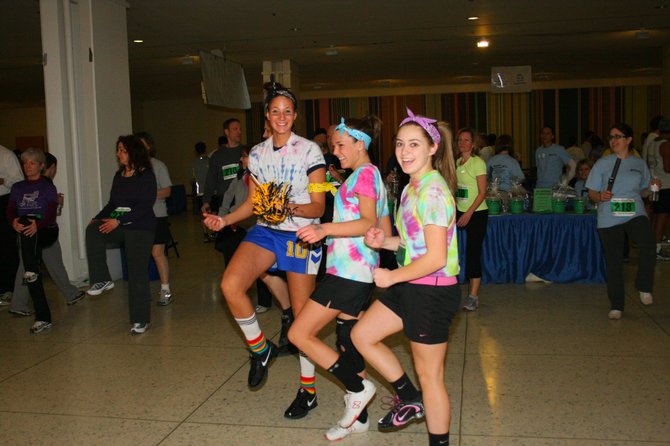 Climbers prepare to race up 42 flights of stairs at the Corning Tower at the Empire State Plaza for the annual Stair Climb to benefit Cystic Fibrosis. Over the past 24 years, almost $1 million has been raised to fund research on the disease and help find a cure. This year's Stair Climb will be on Thursday, March 7.
Stories this photo appears in:
Stair Climb at the Plaza will take place March 7
Running up 42 flights of stairs will make pretty much anyone out of breath, but for those living with cystic fibrosis, experiencing that tightness in the lungs is just part of a normal day.