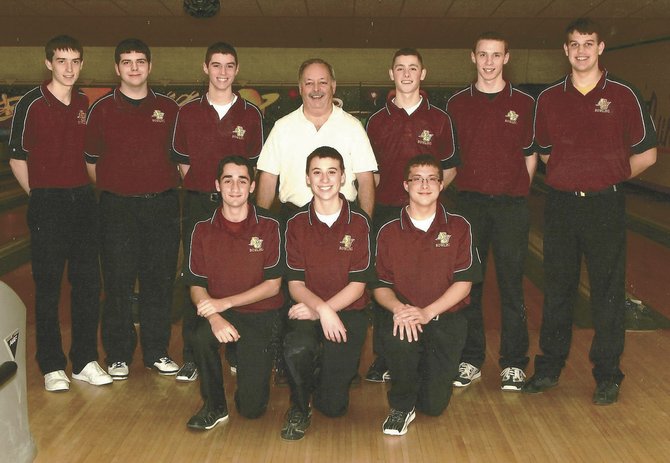 The members of the 2013 state champion Colonie boys bowling team are, from left, (front) Ricky Rovelli, Noah Burke and Nick Peckowitz; and (back) Eric Kaminski, Justin Frey, C.J. Leisenfelder, coach Bill Carl, Justin Carl, Nick Shaw and Charles Moeske.
Stories this photo appears in:

Colonie fends off East Islip's rally at state championships
There is a dynasty in the making at Colonie Central High School. The boys bowling team won its second state title in the last three years when it defeated 10 Sectional champions from across New York March 2 in Syracuse.