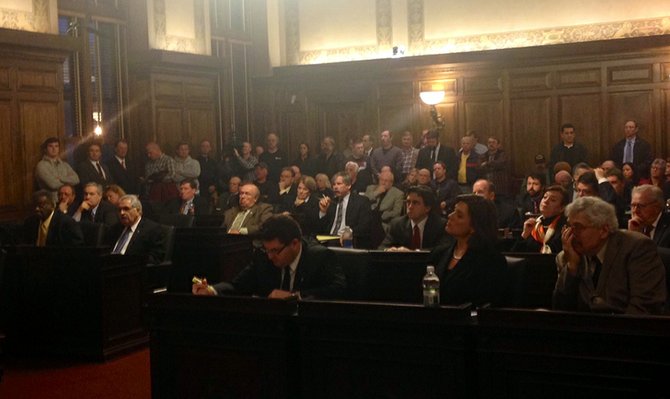 The Albany County Legislature's Monday, March 11, meeting attracted a large crowd for an item that wasn't on the agenda. Republican Legislator Deborah Busch circulated a proclamation calling to repeal the SAFE Act.
Stories this photo appears in:

Gun rights advocates call on lawmakers to support SAFE Act repeal
Republican Albany County Legislator Deborah Busch presented a proclamation for fellow lawmakers to sign in support of repealing the SAFE Act. At least 14 legislators had signed the proclamation by the end of the meeting.