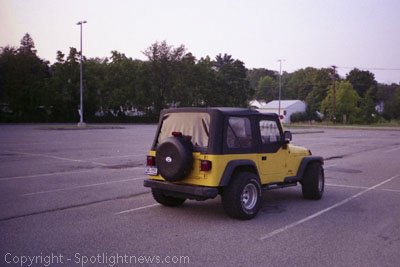 Photos from the 2006 Christopher Porco murder Trial. The trial was moved from Albany County to the Orange County town of Goshen.
Stories this photo appears in:
A yellow Jeep Wrangler owned by Christopher Porco was spotted by neighbors racing through the Brockley Drive neighborhood months before a brutal ax attack left Peter Porco dead and his wife, Joan, severely injured. The same yellow Jeep was observed by toll collectors before and after the crime, and a neighbor said he saw it in the family driveway the morning of the Nov. 15, 2004, attacks.