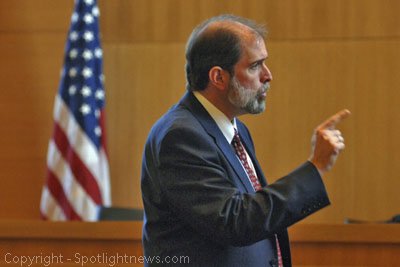 Photos from the 2006 Christopher Porco murder Trial. The trial was moved from Albany County to the Orange County town of Goshen.
Stories this photo appears in:
Close to 200 crime scene photos of the inside of 36 Brockley Drive were detailed during testimony at the murder trial of Christopher Porco from the man who took them, New York State Police Troop G Investigator Drew McDonald.