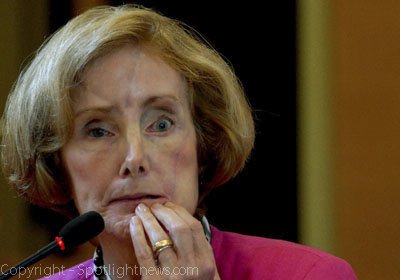 Photos from the 2006 Christopher Porco murder Trial. The trial was moved from Albany County to the Orange County town of Goshen.
Stories this photo appears in:

On Tuesday, Aug. 1, jurors in the Christopher Porco murder trial heard Joan Porco for a second day. She testified that she was incredulous after hearing her son was the main suspect in the ax attack that killed her husband Peter and left her blind in one eye.