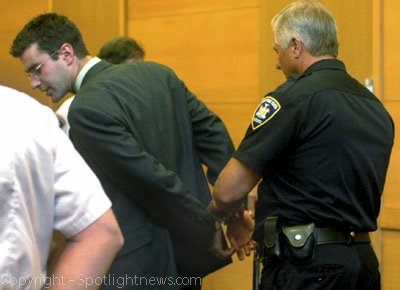 Photos from the 2006 Christopher Porco murder Trial. The trial was moved from Albany County to the Orange County town of Goshen.
Stories this photo appears in:

It took an Orange County jury less than six hours to find Christopher Porco guilty of the murder of his father, Peter Porco and the attempted murder of his mother, Joan Porco.