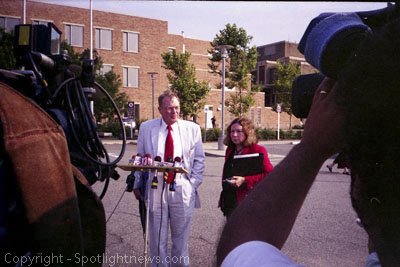 Photos from the 2006 Christopher Porco murder Trial. The trial was moved from Albany County to the Orange County town of Goshen.
Stories this photo appears in:

Lack of evidence, ignored leads and reasonable doubt were key themes for the jury to consider from the defense team of Terence Kindlon and Laurie Shanks, as they put the finishing touches on their case in the murder trial of Christopher Porco.