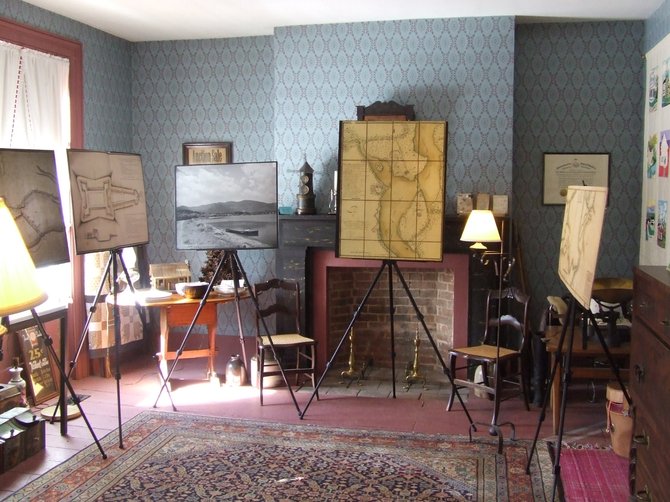 The "Rare Historic Colonial Maps Exhibit" will run through May 5 at both the Pruyn House, at 207 Old Niskayuna Road in Latham, and King's Place, at 27 North Swan St. in Albany. Admission is free. There will be an official opening for the exhibit at the Pruyn House on Saturday, April 6, at 2 p.m.
Stories this photo appears in:

Rare historical maps on display at two historical Colonie locations
Running through May 5, the Historical Society of the Town of Colonie and the Albany County Historical Association are sponsoring the "Rare Historic Colonial Maps Exhibit" at the Pruyn House in Latham and King's Place in Albany. More than 70 pieces are hanging in the two historic buildings, including maps ranging from the 1750s and 1760s depicting early colonies and drawings from the Revolutionary War, French and Indian War and Fort Ticonderoga.