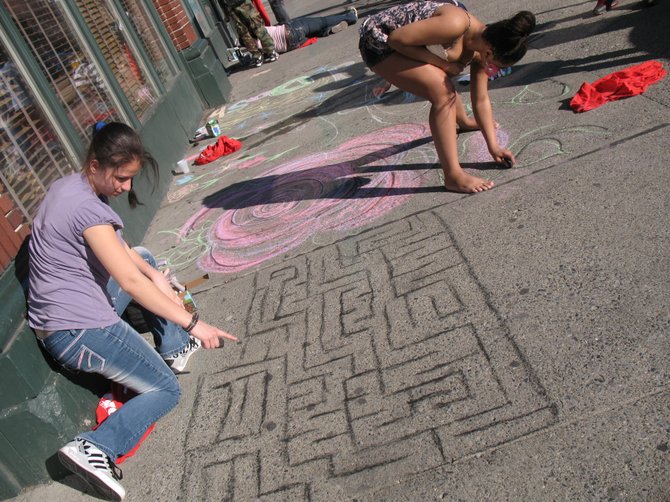 Carimar Soto, 16, works on her mural about renewal. "It's a maze game where if you die, you get another chance to do it again and make a better choice," Soto explains. The murals were done in preparation for the upcoming "Drawing Up Central" sidewalk chalk art contest, Saturday May 11, 10am-2pm. Part of Tulip Fest, the contest will take place on lower Central Avenue between Henry Johnson Blvd. and Lexington Avenues, and feature the work of artists from across the region, including youth from the Equinox Youth Outreach Center.
Stories this photo appears in:

Central Avenue BID, Equinox hold sidewalk art contest to coincide with Tulip Fest
Each spring, thousands of tulips take over downtown Albany. The appearance of the flowers mark the beginning of spring in the city and have a way of bringing a feeling of renewal to Albany each year.