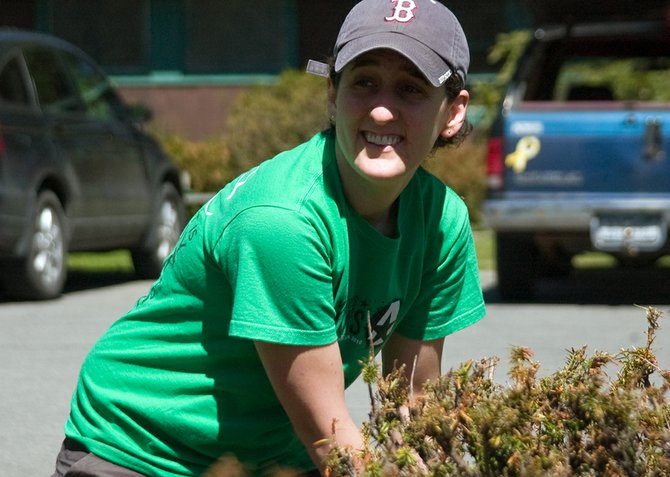 Erin Kelly plants some flowers near the park office at Thacher. This was her first time at the park.
Stories this photo appears in:

Volunteers pitch in to help Thacher Park for 'I Love My Park Day'
More than 50 people turned out to lend Mother Nature a helping hand at John Boyd Thacher State Park for New York state's second "I Love My Park Day" on Saturday, May 4.