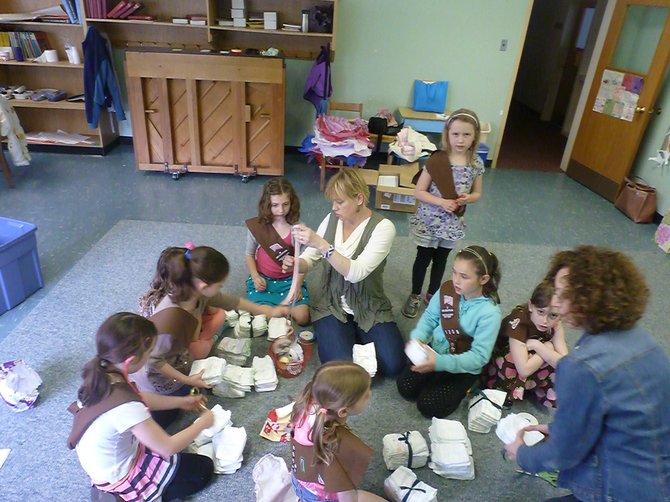 The Brownies selected the project as a way to earn a "Journey" badge.
Stories this photo appears in:

Local Girl Scouts troop chooses Community Maternity Services for service project
This year, members of one Bethlehem Girl Scout troop will be showing their appreciation for more than just their own mothers. Since January, members of Elsmere Brownie Troop 1308 have been collecting supplies to be donated to Community Maternity Services, an agency of Catholic Charities of the Diocese of Albany.