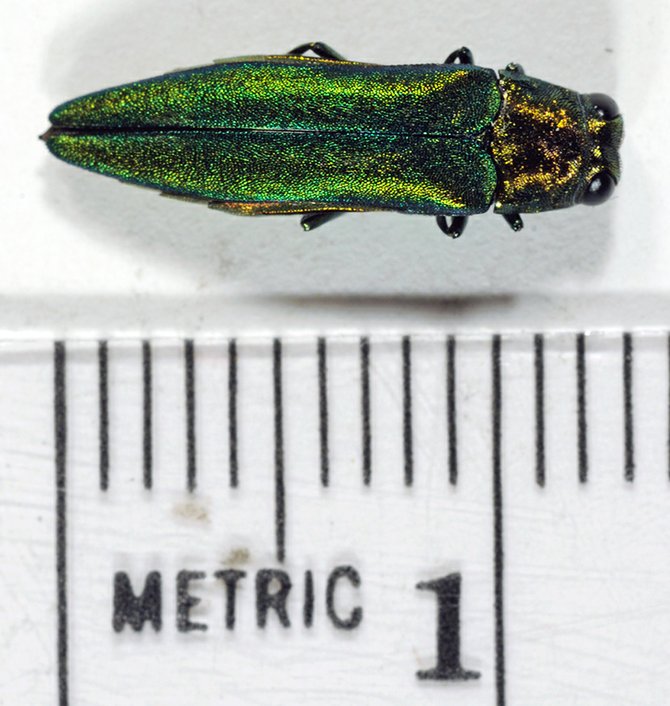 The emerald ash borer was first discovered in Albany County in October of 2011. The invasive species can kill ash trees and if found the DEC should be notified by calling 1-866-640-0652.
Stories this photo appears in:

Bethlehem at epicenter of emerald ash borer infestation that expert says could explode
The Cornell Cooperative Extension of Albany County on Tuesday, June 25, hosted Mark Whitmore, a forest entomologist at the Department of Natural Resources at Cornell University, for a presentation on updated information about emerald ash borer infestations and what communities can do to address them. The emerald ash borer, or EAB, has already been confirmed at more than 20 locations in Albany County.

Emerald Ash Borer Awareness Week focuses on invasive insect's threat, precautions
New York is recognizing Emerald Ash Borer Awareness Week this year from Sunday, May 19, to Saturday, May 25. Residents and visitors are being encouraged to become more aware about the invasive insect and its destructive potential towards ash trees.