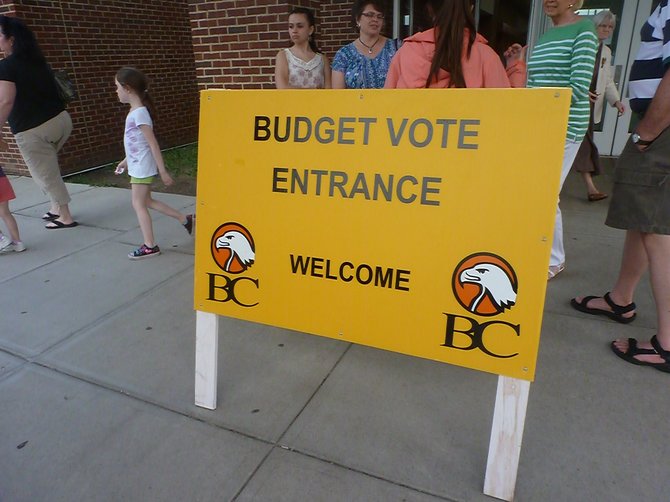 Outside of the Bethlehem High School on Tuesday, May 21.
Stories this photo appears in:

Fewer residents at the polls, but approval rating at almost 70 percent
Voters in the Bethlehem Central School District approved a 2014-15 school year budget today by a margin of 2,496 votes to 1,140 votes.

Budget passed 2,518 to 1,311
In a year that did not see a challenge to the state tax cap or any major spending reductions, Bethlehem residents easily passed the district's $90.4 million spending plan for the 2013-14 school year.