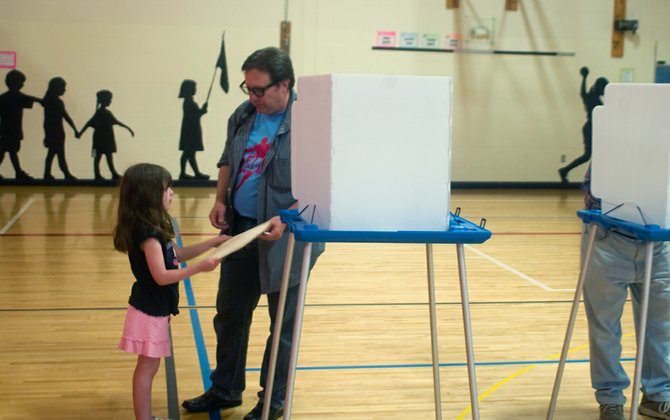 Tony Grocki hands over his ballot to his daughter, Clare, at Guilderland Elementary School on Tuesday, May 21. Voters approved Guilderland's budget by more than 60 percent, but turnout continued to decline.
Stories this photo appears in:

District's $1M bus and equipment proposition approved, uncontested board race
More than 60 percent of voters supported Guilderland Central School District's proposed spending plan for next school year, holding a 3.39 percent property tax levy increase.