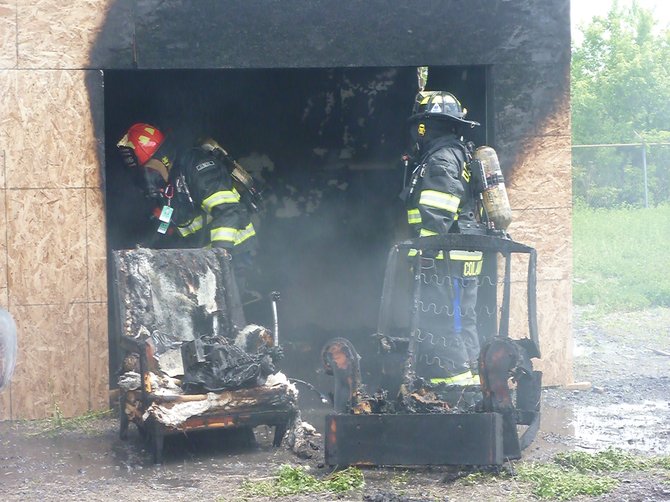 Local fire officials demonstrated the effects fire can have on a home without a sprinkler system on Friday, May 17.
Stories this photo appears in:

Glenmont fire demo part of campaign to encourage indoor sprinkler legislation
On Friday, May 17, the New York State Building Officials Conference held a fire demonstration for its members at the Bethlehem Fire Training Facility off Winne Place in Glenmont. It was held so those in attendance could "see firsthand the power of fire and how effective fire sprinklers can be" when installed in the home.