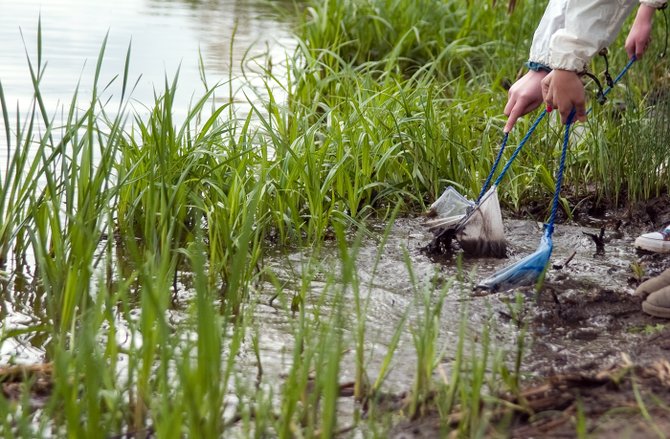 Students dip their nets into the pond near plants to try and skim up some small aquatic spices. The Albany Pine Bush Preserve Commission then collected the samples.
Stories this photo appears in:
Guilderland students helping to expand Pine Bush habitat
Students from Farnsworth Middle School are helping to monitor an area near the Albany Pine Bush Preserve. Guilderland seventh-grade students were brought just past the City of Albany's Rapp Road Landfill, where they looked for signs of life native to the Pine Bush at restored portions of land.