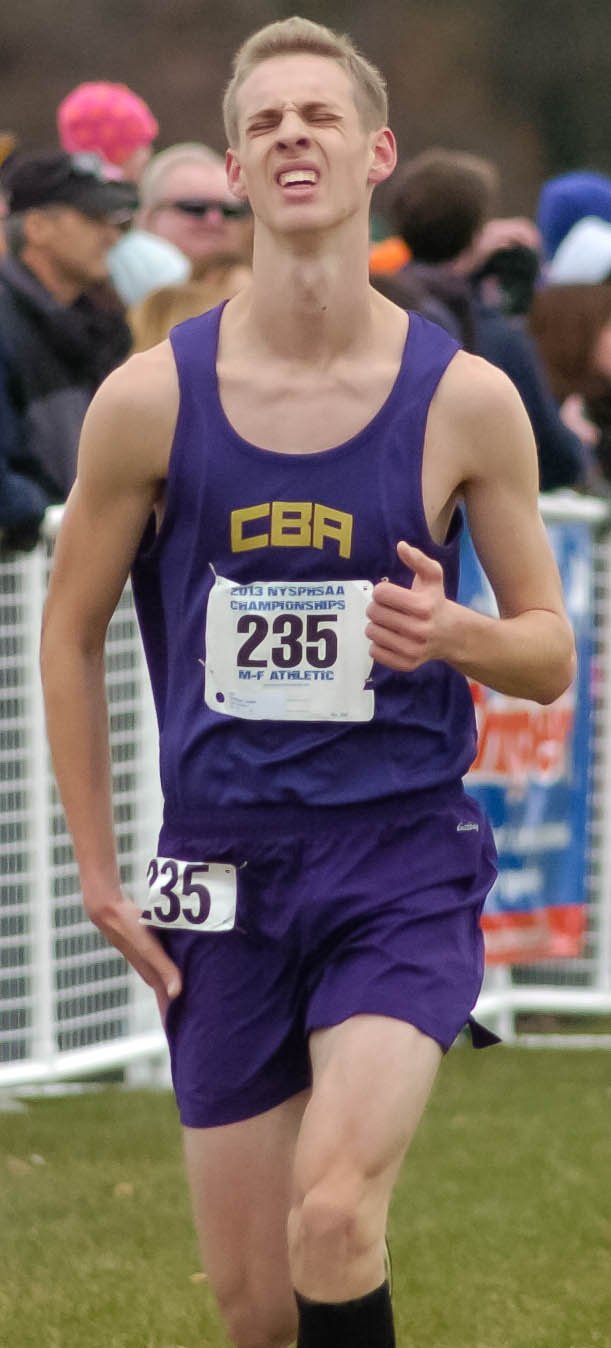 CBA's Justin Van Epps grimaces in pain and holds his right hamstring as he nears the finish line at Saturday's New York State Public High School Athletic Association Cross Country Championships in Queensbury. Van Epps was in third place when he injured his hamstring at the 2-mile mark.
Stories this photo appears in:

CBA senior drops out of top 20 after being near the lead
Justin Van Epps' right hamstring gave way at the worst possible time. The Christian Brothers Academy senior was in contention for a state cross country title when he felt his hamstring give way at the 2-mile mark.