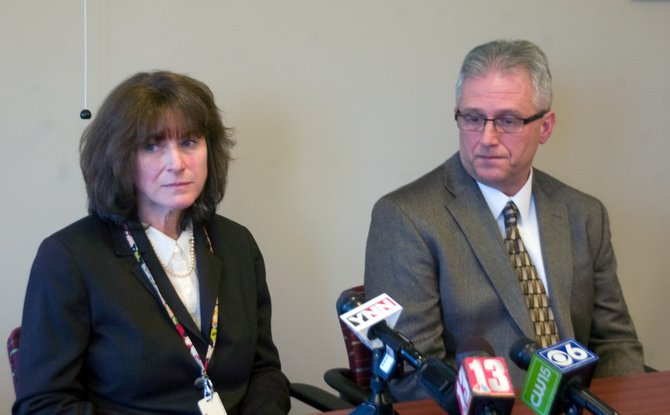 Guilderland Superintendent of Schools Marie Wiles, left, and High School Principal Thomas Lutsic, right, on Wednesday, Nov. 13, talk to the media about an incident involving four students posting a "cyberbulling" video. All four high school students have been suspended.
Stories this photo appears in:

Police charge four teens under Albany County cyberbullying law
Four Guilderland students allegedly involved in the explicit rap song posted online, which detailed alleged sexual encounters of students, have turned themselves in on criminal charges.

High school boys name students in explicit rap song, video removed from YouTube
Four Guilderland High School students have been suspended for posting a video to YouTube consisting of a rap song detailing alleged sexual encounters of students in the school.