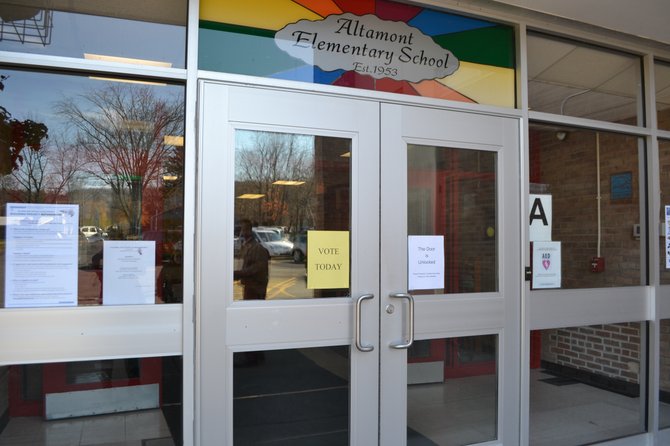 Posted flyers at Altamont Elementary School on Thursday, Nov. 14, remind district residents to vote on the two building project propositions. The first and larger proposition passed, but the second failed.
Stories this photo appears in:

Second referendum fails, sidelining football field light replacements and auditorium upgrades
Guilderland Central School District on Thursday, Nov. 14, presented residents with two building project propositions totaling $18.17 million. The first proposal totaling $17.32 million passed, but the second proposition, totaling around $845,000 failed by a narrow margin.