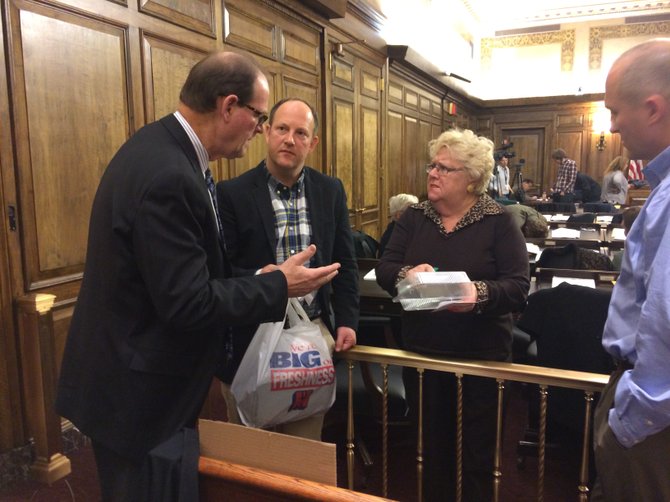 Albany County Legislator Mary Lou Connolly, D-Guilderland, on Tuesday, Nov. 12, talks to, from left, Mike Levy, of the American Chemistry Council, and George Braddon, president of Commodore Plastics, about the proposed ban on Styrofoam usage at chain food establishments in the county. The ban was passed later that night.
Stories this photo appears in:

Albany County Legislature makes decision amidst community support, industry outcry
The Albany County Legislature on Tuesday, Nov. 12, approved the Food Service Waste Reduction Act by a vote of 24-12, which prohibits usage of polystyrene foam containers, commonly known as Styrofoam, at chain food service businesses. The ban will be effective in six months.