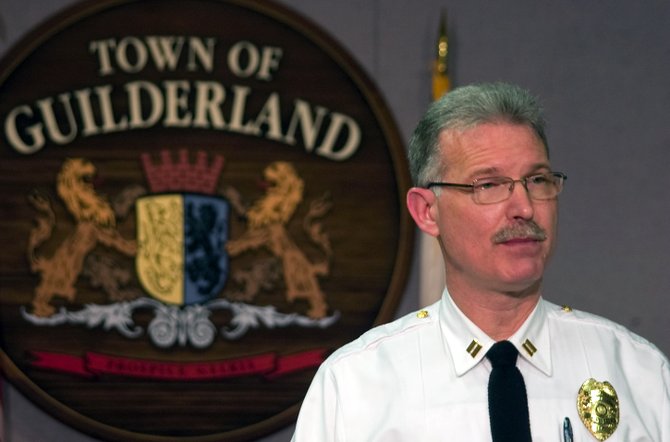 Guilderland Police Capt. Curtis Cox on Thursday, Nov. 21, announced the arrest of four Guilderland High School juniors charged with cyberbullying. The misdemeanor charge against the teens stems from their alleged involvement in an explicit rap song naming fellow sophomore students.
Stories this photo appears in:

Lawyer says cops overzealous in publicizing cyberbullying arrests
A lawyer for one of the four Guilderland teens charged under Albany County's cyberbullying law said he is concerned with the way the Guilderland Police Department publicized the arrests, although police said the incident was handled the same as the department would any other case.

Police charge four teens under Albany County cyberbullying law
Four Guilderland students allegedly involved in the explicit rap song posted online, which detailed alleged sexual encounters of students, have turned themselves in on criminal charges.