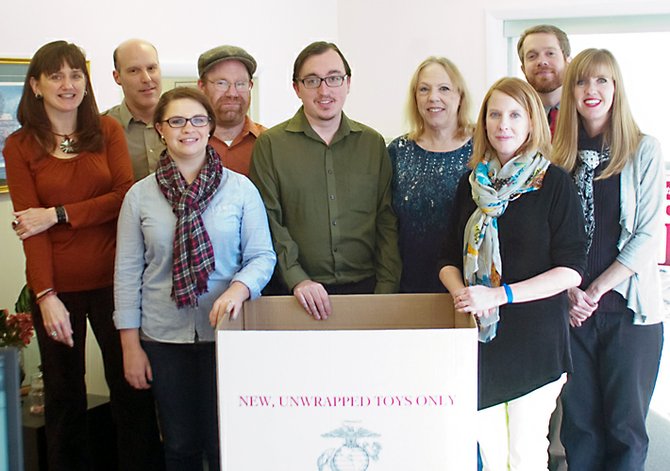 Spotlight staffers stand behind the Toys for Tots Train drop box located in the lobby of our office at 341 Delaware Ave. in Delmar. New, unwrapped toys may be dropped off during normal business hours, Monday through Friday, 8:30 a.m. to 4 p.m., through Dec. 13. Staff members include, from left, Martha Eriksen, Dave Abbott, Marcy Velte, Rob Jonas, John Purcell, Evelyn Necroto, Kristen Roberts, Billy DeLap and Kathy Bryant.
Stories this photo appears in:

This appears in the Nov. 27 edition of Spotlight Newspapers.