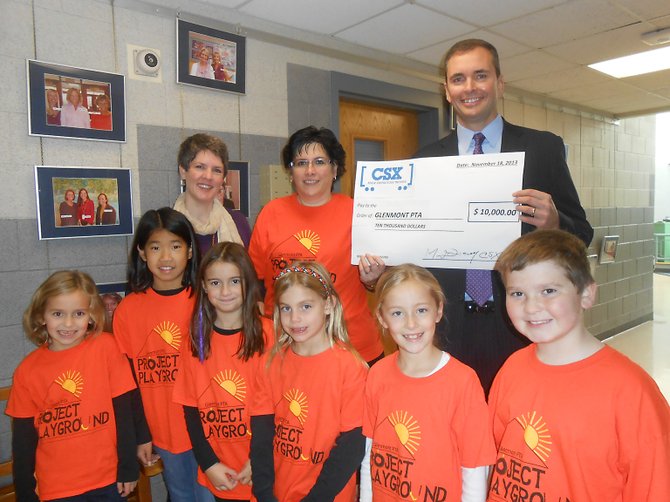 Maurice O'Connell, Regional Vice President for CSXT presents a $10,000 check to Glenmont PTA President Meryl Schwalb and Glenmont Elementary Principal Laura Heffernan. Glenmont students in their Project Playground tee shirts look on.
Stories this photo appears in:

Glenmont Elementary School PTA's Project Playground received a $10,000 grant from CSXT Corporation.