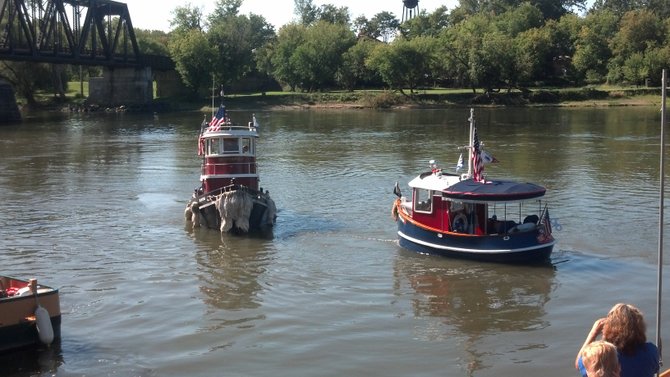 Organizers expect about 35 tugboats to travel from Albany to the Watervliet Harbor on Friday, Sept. 6. Their arrival will be followed by two days of celebrations, capped with fireworks.
Stories this photo appears in:

Tugboat Roundup draws tens of thousands for a celebration of Erie Canal
This coming weekend, one by one, dozens of tugboats will parade 12 miles from the Port of Albany down the Hudson River before coming to a stop in Waterford to find their docking spots in the 14th annual Tugboat Roundup.