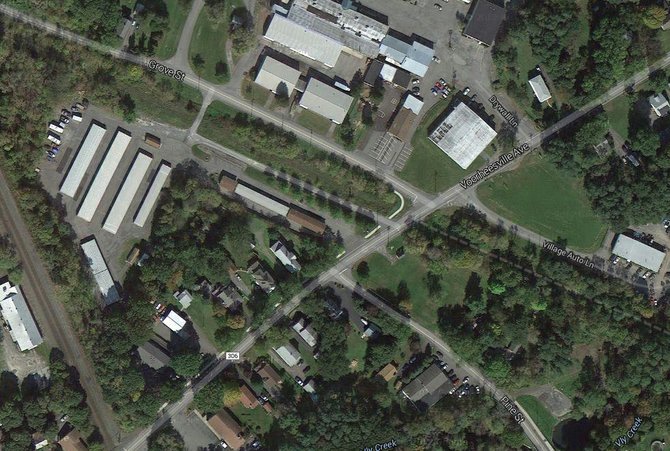 The Helderberg Hudson Rail Trail currently extends parallel to Village Auto Lane and ends at Voorheesville Avenue. Village officials are looking to trail through the land south of Grove Street just past the patch of land beyond the entranceway into Voorheesville Self Storage. The museum is proposed to be at the new trailhead south of Grove Street, with other amenities to the north of the street.
Stories this photo appears in:

Village officials eye state grants for Rail Trail enhancements, railroad museum
Voorheesville officials are looking to enhance its end of the Helderberg Hudson Rail Trail and possibly build a museum to honor local railroad history, which has fittingly characterized the community.