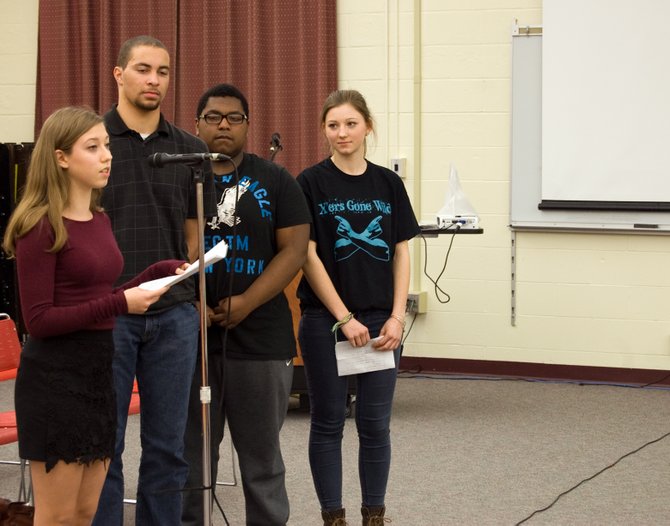 Guilderland students who have taken the "X program," combing history and English, urge school board members on to not cut the course on Tuesday, April 1. The course was targeted because it requires two teachers for each classroom.
Stories this photo appears in:

Additional state aid will be used to cover increasing BOCES costs, gap nearly unchanged
Additional state aid was included in the recently adopted state budget, but the Guilderland Central School District budget will remain essentially unchanged.