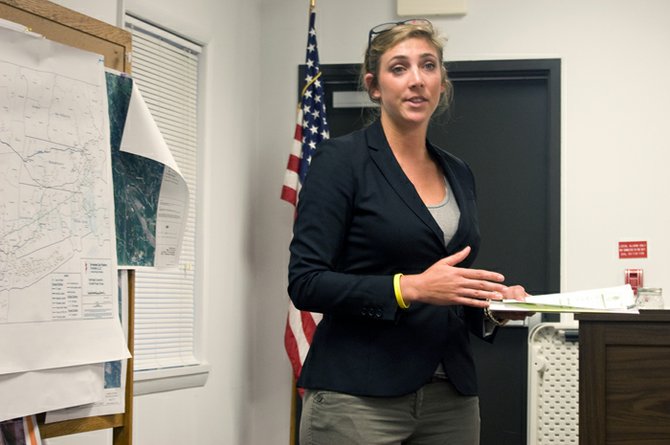 Lindsey McEntire of Monolith Solar Associates gives a presentation on energy savings New Scotland could realize after installing solar panels at the Town Board meeting Wednesday, April 9.
Stories this photo appears in:

Company estimates photovoltaic system would be $93.6K savings over 20 years
Sunny days could be ahead for New Scotland if energy savings from a photovoltaic system are as much as an area company forecasts. The system would also provide more reliable energy costs.