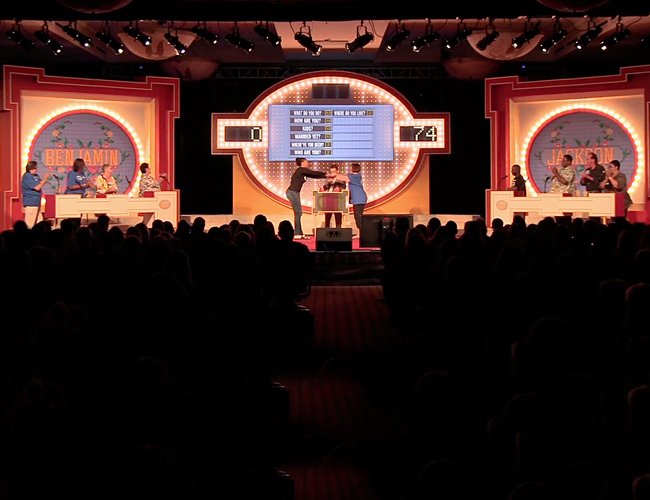 In the live version of "Family Feud" teams made up of audience members who are not necessarily related compete for prizes.
Stories this photo appears in:

The live version of 'Family Feud' promises the same antics and energy as the TV show
Game show fanatics who have always wanted the chance to answer "the number one question on the board" are in luck. The popular TV game show "Family Feud" in its live version, will take over the Palace Theatre on Friday, May 2.